Back to Shop
Closed Thursday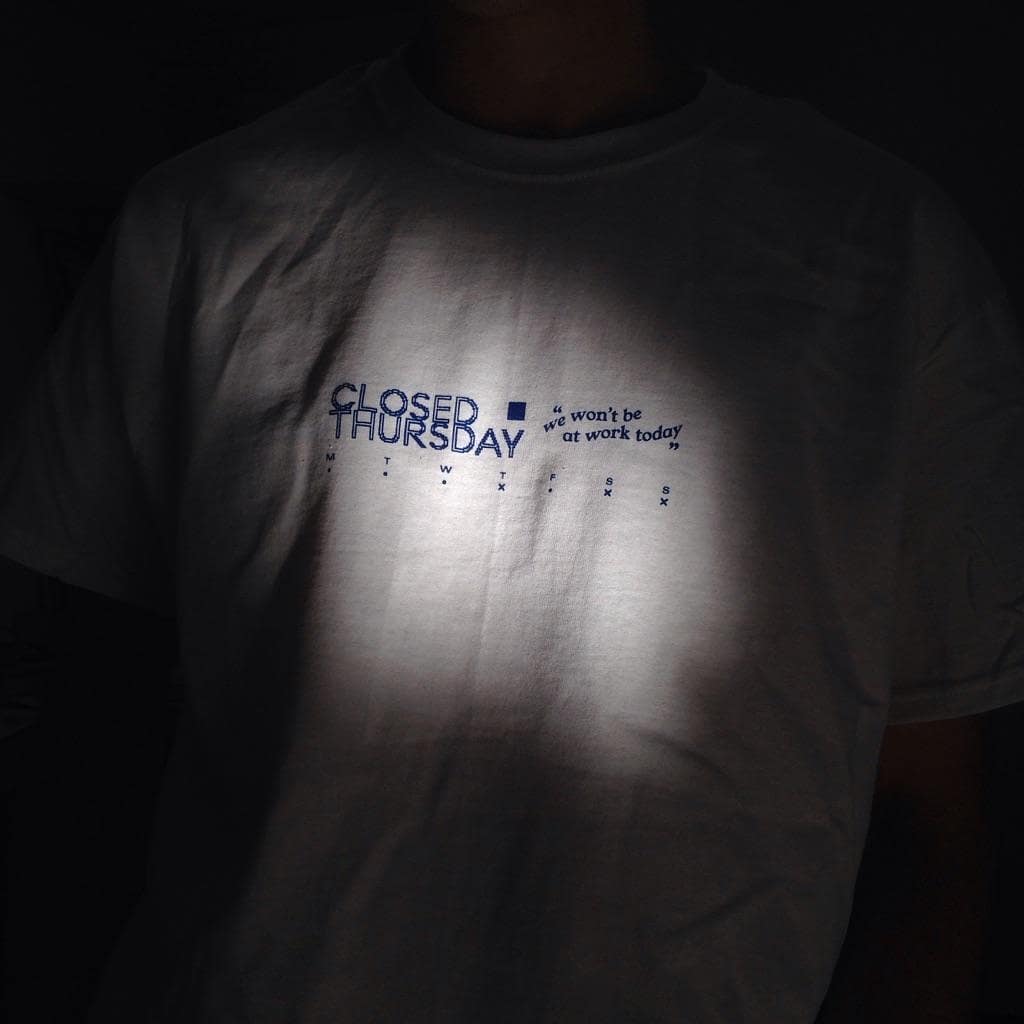 $

25.00 -

$

30.00
4 Day Week — We won the weekend in 1948. We have higher cost of living and stagnant wages. It's to build collective power for worker's rights. An equal share of work for all and a reduction in unemployment. More personal time to improve your mental and physical health. More free time to live your life. Work less, live better, fuck capitalism.
"The small room Closed Thursday T-Shirt is AMAZING" — small room
Please note these T-shirts are printed by hand and may feature some minor inconsistencies. If we deem a print to be lower quality than intended, we will reflect that in the price.
Printed on Gildan Ultra & Heavy Cotton T-shirts.